Getting to Know a Logician – Adam Tremblay
"Getting to Know a Logician" is a blog series about the people who make up Contract Logix – aka Logicians. What is and why are we Logicians? Well, logix is in our name and our DNA. Logic is the science of reasoning and relationships between ideas. A logician is an expert in or student of logic. They are active in the fields of math and science. Here at Contract Logix we believe data is your most valuable contract management asset and logic is key to transforming it into actionable business intelligence. That's why we are Logicians!
By Graham Covert
Adam's career with Contract Logix began in May of 2019. In addition to working at Contract Logix, Adam is currently working towards obtaining his Bachelor of Science degree from the University of Massachusetts Lowell, studying Computer Science – Data Science and minoring in Mathematics. Coming from PREPWORKS where he spent a couple years as their Web Content Developer, the transition to becoming a Software Developer intern appeared to be seamless for Adam.
What's his favorite part of working for Contract Logix? Having the opportunity to build a contract management product that people use every day and know that he's able to contribute and help their everyday life in some way or another.
The UI, ease-of-use and intuitiveness stand out to Adam when speaking of Contract Logix's intelligent contract management software. Lacking prior CLM knowledge, Adam found the software easy to get up and running quickly all while learning a lot about its various uses. Another feature Adam thinks is pretty cool is that users can also have different layers of filtering in the main grids. This allows companies to completely customize the look and feel of their displays where they can now view data that is solely important to the individual.


And when he's not studying or writing code? Adam loves to travel. Last summer, he flew down to sunny and tropical Miami with his girlfriend to visit his sister who lives there. While vacationing, Adam got to enjoy local cuisine, listen to some good music, and lounge out on the beach. Can you think of a better vacation? I can't.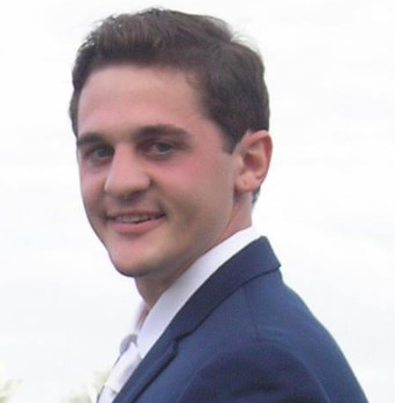 If given the opportunity, Adam would love to interview Larry the Enticer (he's alive and if you don't know him he hits insanely big jumps on snowmobiles to the point where you think, "there is no way he's going to go off on that.") Apparently, he's quite the comedian too. Adam would ask him how he sums up the courage to hit those jumps, then again, any question proposed to Larry would warrant an entertaining response. He pretty much answers everything with, "Just gonna send it!"
Be aware of all electrical sockets when around Adam as his greatest fear is electrophobia or the fear of being electrocuted. Primarily, because he can't see it, so it freaks him out. He's good with the usual answers of spiders and snakes.
A huge thank you to Adam Tremblay for letting us get to know him better both in and out of the office! Want to speak with a Logician about your contract management needs? Let's talk.