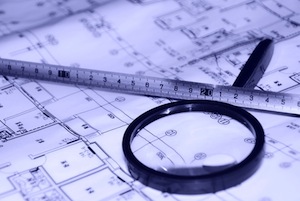 Implementation and Control of Government Contracts
Each fiscal year your company goes through the same exercise of reviewing its client portfolio to determine what can be done to improve the profitability of existing accounts and what can your team do to generate new sources of revenue. A great opportunity for the latter are government contracts at the local and state level. As several applications are submitted between June 1st and August 1st of every year, your business needs to stand out from others. A great way to achieve this is to demonstrate proficiency in implementation and control of contracts.
Importance of Control of Due Dates
The bottom line is that failure to submit proper reports on time may result in the withholding or disallowance of grant payments, the reduction or termination of grant funds, and/or the denial of future grant funding.
A key element of control with government contracts are due dates. For example, the Montana Department of Transportation (MDT) has reporting due dates set within 30 days after the end of each calendar quarter or partial quarter that the grant is active (i.e., no later than January 30, April 30, July 30, and October 30). Additionally, the MDT sets forth that failure to submit the final report within 30 days after the project end date may result in a loss of grant funds. While these rules may appear quite simple, imagine that you are running several government contracts simultaneously and across a couple of states, it becomes clear how easy it would be to miss just a single report date.
As you can see when dealing with government contracts, it is essential to have automatic reminder about key dates in order to avoid expensive fees and cash flow problems. A solution is contract management software that you can configure alarms with customizable settings such as days in advance or recurrence. An efficient contract management email alert system lets you send alerts to unlimited internal and external contacts, and designate recipients from system or email system contacts. By automating reminders your team will be able to react more timely to contract deadlines.
Respecting Contractual Limits
It is important to know the contractual limits that set off certain procedures. Going back to the MDT example, the purchase of any project supplies, materials, or minor equipment or the procurement of services not requiring contractual agreements less than $5,000, must be supported by documents authorizing procurement, signed by the appropriate authorities.
Knowing such a limit would be useful for your team. A contract management software needs to be able to highlight unique provisions, terms or other clauses of interest. Additionally, having the ability to show all changes to any contract including a list of the users that made the changes, allows to keep proper accountability throughout the contract lifecycle.
Another useful feature is the ability to scan paper documents directly into the system when required, as in the mentioned case of the need to provide supporting documents to authorize procurement.
Takeaway
When working with government organizations at any level, a smooth, reliable, and accurate contract management system is essential to maximizing contract profitability and earning more contracts. Make proactive management decisions with an extended view into key contract data. By demonstrating proficiency in control of due dates and contractual limits, your business will be able to stand out from the competition during the bidding process.