An Independence Day Celebration of Contract Lifecycle Management
By David Parks
Vice President of Marketing | Contract Logix
July is here, and in the United States that means Independence Day, the national holiday commemorating the adoption of the Declaration of Independence by the Continental Congress on July 4, 1776. While it has come to be synonymous with parties, barbecues and fireworks, the holiday also celebrates the document which lays out which liberties are fundamental to American people, and along with the Constitution and Bill of Rights, is one of the three most important documents in American history.

The holiday is celebrated on the day the declaration was officially "signed," but as anyone involved in contract or important document negotiations well knows, the timeline was significantly longer. The Lee Resolution, a precursor to the declaration was read to the Continental Congress on June 7, 1776, and four days later, on June 11, the Committee of Five of Thomas Jefferson, John Adams, Benjamin Franklin, Roger Sherman and William Livingston was appointed to draft a statement presenting the colonies' reasons for independence. Jefferson had seventeen days to write the document, with edits from his peers. The Lee resolution was adopted on July 2 and Congress, after making alterations to the Declaration on July 2,3 and 4, officially adopted it on July 4. Copies were dispatched beginning on July 5, with New York finally approving the Declaration on July 9. On July 19, 1776, the Declaration of Independence was officially engrossed on parchment and weeks later on August 2th, was signed. A full month later, on September 4, three additional members of Congress signed, with one more, signing off on November 19.
Read the full article at: ccbjournal.com or learn more about Contract Logix
About David Parks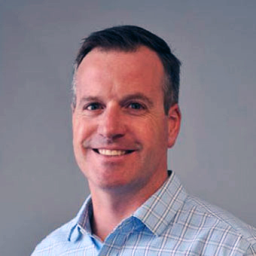 Dave Parks is a Vice President of Marketing at Contract Logix where he manages the company's overall marketing strategy and initiatives including product marketing, demand gen, digital, content, and public relations. With over two decades of strong product and content experience having served in senior marketing roles with Progress, Ciena, Lucent, and Cascade Communications and as an industry analyst with the Yankee Group. Dave is a passionate marketer who loves creating content that answers people's questions and delivers his audience value.