Contract Management Demonstrates Clear Value
By David Parks
Vice President of Marketing | Contract Logix
Excerpt from CCBJ – Contract Management Demonstrates Clear Value:
In an earlier piece in Corporate Counsel Business Journal ("Top Tips for a Successful Contract Lifecycle Management Roll Out), Contract Logix outlined the necessary steps for contract lifecycle management (CLM) software implementation. Proper planning with the right stakeholders and a shared understanding of what success looks like are just two of the phases. The purchase is only the beginning, and the real value comes from being able to deliver results back to the business quickly.

What matters to each organization is specific and likely changes over time. According to Bloomberg Law's 2022 Legal Ops and Tech Survey, the pandemic has forced the legal industry to change and has also had an impact on how organizations measure the value of the technology solutions they deploy. Improving efficiencies and workflows were the top reasons organizations were turning to technology, with 86 percent of respondents citing improving productivity as their reason for using legal tech. In addition, more organizations are looking for a return on investment. During the early months of the pandemic, 21 percent of respondents said that their organization did not measure the value of legal technology. This dropped to 17 percent in 2021 and to just 9 percent in 2022.
Read the full article at: ccbjournal.com or learn more about Contract Logix
About David Parks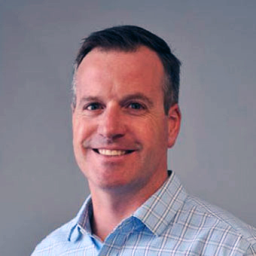 Dave Parks is a Vice President of Marketing at Contract Logix where he manages the company's overall marketing strategy and initiatives including product marketing, demand gen, digital, content, and public relations. With over two decades of strong product and content experience having served in senior marketing roles with Progress, Ciena, Lucent, and Cascade Communications and as an industry analyst with the Yankee Group. Dave is a passionate marketer who loves creating content that answers people's questions and delivers his audience value.