Contract Management Solution: The Must-Have Features for CLM Software in 2023
If you've made the case, and your organization accepted, it's time to go fully digital with contract management software, you've almost already won. The big job now is to find the best solution for your company and ensure it can handle the contract management lifecycle (CLM) processes you already use. CLM solutions are helping businesses grow their operations by empowering the entire team to automate, collaborate, contribute, execute, and secure contracts for improved compliance, reduced costs, and smarter decisions.
By 2025, the contract management software market will hit $6.5 billion, and with amazing growth comes greater responsibility. If you do your research, you'll see key features you need to enable a smooth transition from one system to another, and you need to know what these are. 
Decisions like these are just like signing the dotted line on a fourth draft that took all night to review. To ensure you don't commit to a contract management solution with an essential capability omitted, look out for these 10 key features.
Key Takeaways:
Streamlining and automating the execution of contracts relies on a contract management solution packed with all the modern features of a cloud-based business system.
If you're looking to implement a CLM solution in your organization, you'll need to look for features that allow you to track and automate processes, collaborate effectively, and measure contract performance.
With these 10 features, you can optimize your organization's contract lifecycles and reduce errors during the process.
The 10 Features You Need in Your Contract Management Solution Now
The features you want to see should enhance every part of your CLM processes. From document intakes to automated drafting with standard templates and clauses, the contract management software you choose can rapidly enhance every facet of your contract creation, execution, and conclusion tasks. Look for these features when you schedule a demo with prospective contract management software vendors. 
1. Centralized Contract Data Request and Intake
The contract management workflow requires many data exchanges between your organization and all your business partnerships. Keeping this vast amount of data organized and ensuring it's complete depends on a contract data request and intake process that's efficient and makes it easy for you and your clients, co-workers, and suppliers to request new contracts and share documents and form data from a central location. Verify that your CLM solution provides easily configurable forms to capture contract data, documents that can support each agreement you maintain. By capturing all the required information up front in your CLM process, you will improve accuracy and eliminate unnecessary and inefficient back and forth communications.
2. OCR Capabilities
Even in this digital age, some forms will still receive key information in physical documents and PDF files that require OCR scanning. This enables you to validate critical information and detect any deviation from your approved contract language and standard clauses. OCR will turn your paper files and PDF documents into machine-readable text to compare and track changes in all your files and identify any issues quickly. It's critical that your CLM system not only support OCR, but also have full text and advanced search options with search operators to improve the accuracy of your search results.
3. Integration Opportunities
Data and analytics related to your business performance will reside in various business applications, including your CLM solution. With seamless integration, you can source data from your ERP, CRM, and LOB systems or push updated information back to these systems based on your form fields. Validate that your choice of contract management software will integrate with your business systems using a REST API or other forms of connectivity. 
4. Automated Workflow Execution
The contract lifecycle model will differ in each organization depending on different agreements. Automated workflows will help you track each process from inception to conclusion and help you ensure timely execution according to your schedules. With workflows, you should be able to set:
Automated alerts for internal and external users with key due dates

Rules for escalating and resolving issues

Automated triggers to kick off certain processes based on preset criteria such as a contract approval that's over a certain dollar value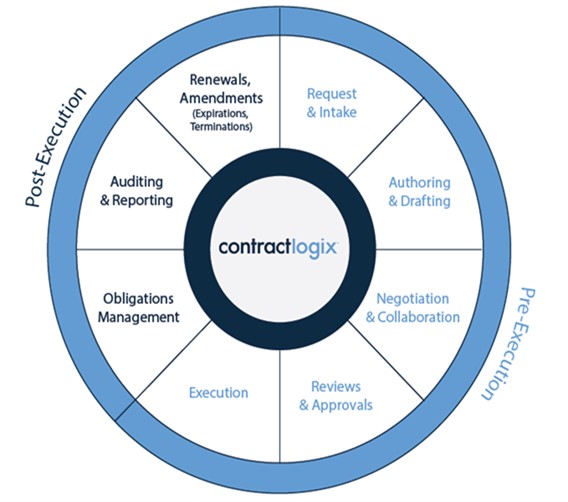 5. Dashboards and Custom Reports
To stay on track will require an overview of all your agreements during the different stages of execution. Dashboards and reports based on user roles will help your team identify issues early on and measure performance across the organization so you can benchmark and track contract management KPIs. Dashboards should provide you with the insights you need to facilitate better process execution and alert you when there are inefficiencies in your workflows. 
6. Clause & Template Libraries
With clause and template libraries, you can centralize all of your approved legal language and contract formats and ensure they are always used. This helps eliminate deviation from standard language, increase compliance, and let users assemble negotiation ready contracts very quickly. In fact, you can leverage your Request forms to auto-create contracts such as NDAs, further accelerating your process and freeing up resources.
7. E-Signatures
The CLM solution should include digital signature integration as part of the workflow execution to optimize the process and avoid the need for physically signing documents. DocuSign, Sertifi, and AdobeSign are all solutions that make it easy to capture signatures digitally, and you should look for these capabilities during your CLM software's evaluation. 
8. Role-Based and Feature-Based Security
Contracts contain private information you'll want to keep secure at all times. Your users should only have the permissions to access data pertinent to their roles within the organization. Look for role-based and feature-based security and access control to keep all your critical information confidential and ensure you comply with the latest data security regulations.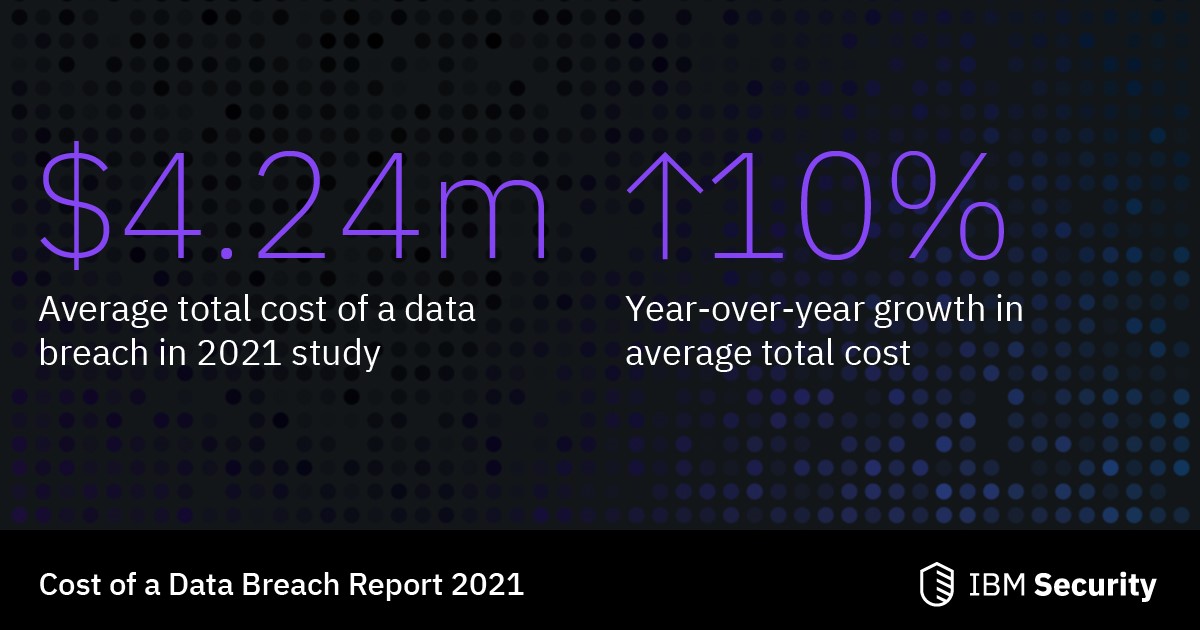 Source: https://securityintelligence.com/
9. Collaboration Tools
Resolving issues early and ensuring everyone is on the same page will require collaboration features where internal and external stakeholders can easily interact. A collaboration room allows you to invite users, send messages, make comments, add markups, and approve contracts in a single place for improved workflow execution. You can remove friction from negotiations with real-time collaboration while gaining visibility into the entire negotiation process.
10. Mobile Access
Giving your team access to your CLM solution from any device is now critical in the work from home (WFH) era. Mobile access will mean everyone remains connected and can respond to a request at any time. Make sure your contract management software is cloud-based and accessible from any device. Also, make sure it's hosted on a secure cloud provider such as Microsoft Azure.
Why ContractLogix is the Best CLM Solution Available?
Contract Logix is a powerful, cloud-based contract management solution that provides you with all the features you need to manage your organization's agreements. It's a safe and secure platform with all the above capabilities, including standard clause libraries, templates, audit trails, and version control. 
If you're looking for a contract management solution that does it all, schedule a demo with ContractLogix today. 
Read More