The healthcare industry continues to face a number of unique challenges such as evolving compliance requirements, rising costs, lower government funding, and increased M&A activity that burden an already resource-constrained sector. These trends also introduce tremendous complexity that is reflected in your organization's contracts, contracting processes, and overall healthcare contract management software strategy.
The arduous process of managing various physician, payer, BAA, and service agreements, along with ensuring and keeping up to date with regulatory compliance requirements such as HIPAA, JCAHO, Medicare, and other state and federal regulations presents a real challenge with managing healthcare contracts and related documents. This is causing many organizations like yours to adopt healthcare contract management software to modernize, digitize, automate, and streamline the contract lifecycle management (CLM) process.
To help navigate this complicated landscape, download Contract Lifecycle Management for the Healthcare Industry. In this whitepaper, you will learn how contract management software is helping healthcare providers, hospitals, mental health facilities, and other healthcare organizations mitigate risk, increase compliance, and drive process and operational efficiencies. It outlines the business drivers and benefits that the healthcare industry can and is realizing from adopting contract management software.
In our healthcare contract management software guide will learn about the core CLM components of:
Centralization – how to properly organize, secure and search healthcare contracts, documents, and contract data.
Accessibility – ensuring the right information is properly accessible by the appropriate people for security and HIPAA compliance.
Visibility – how to get insights into the performance of your healthcare contracts and processes so that you can optimize them.
Automation – best practices for automating workflows, tasks, and alerts to reduce contracting time and properly manage obligations.
A Few of Our Healthcare Customers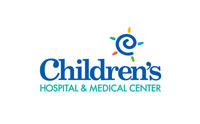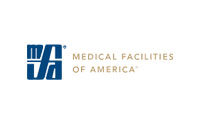 More Helpful Resources for Healthcare Contract Management Software
Learn More About Contract Logix's Healthcare Contract Management Solution