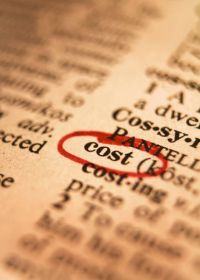 When Contract Management Goes Wrong
The costs and benefits of contract management are often not properly quantified, and that lack of clarity leads many enterprises to neglect this vital aspect of business success.
But sometimes the evidence is so obvious that it can't be ignored — which is what happened in Seattle earlier this year.
In an article about the local Sound Transit system, seattlepi.com reported that the Washington state auditor's office found a long list of problems related to poor contract management by the transit system.
Almost $318,000 wasted on avoidable payments over a 4 ½ year period due to ongoing problems with internal controls.
Payment of $126,000 in late fees to Securitas, a private security firm. In their reply to the auditor's report, Sound Transit managers blamed inefficient bill tracking that delayed payments.
Overpayment to Securitas during the holidays. Even though the contract didn't require it, Sound Transit paid Securitas staff time and half. The transit system's managers admitted mistakes in interpreting the contract, and told the auditing agency that they were trying to get back some of the $190,000 spent in holiday time.
The King County Sherriff's Office, which contracts with the transit system to provide policing, was paid $17 million over the 4 ½ year period — without the transit system even asking what specific payments were for.  The auditors found that the transit staff who were responsible for handling the invoicing weren't adequately trained for the role.
Keeping Control With Contract Management Software
According to seattlepi.com, "While thanking the auditor's office for its work, Sound Transit continued to assert its contract management system is adequate."
But that position is difficult for the transit system to defend considering the problems enumerated by the audit. What the transit system apparently needs is efficient contract management software appropriate for the digital age. An examination of the transit system's problems clearly reveals how such software could have prevented the substantial unnecessary costs.
First of all, the internal controls provided by contract management software would make it virtually impossible for unnecessary payments — such as the holiday payments — to ever be processed. Well-designed contract management software would have automatically flagged the payments as beyond contractual obligation.
Secondly, as Sound Transit acknowledged, the late fees could have been avoided with better invoice tracking, which is a key benefit of contract management software. With automated processes in place, there's never a question of when a bill needs to be paid to avoid excessive cost.
The security manager for Sound Transit told auditors he had budgeted for the late payments — but that's a troubling example of contract management inefficiency by the enterprise. Planning to pay late fees because of inadequate contract management is never good business.
Contract management software also could have prevented the payments to the sheriff's office without documentation for specific costs. One of enterprise contract management software's greatest values is the business intelligence it gathers and analyzes, and to get that functionality, specific costs would have been recorded. And that data could have easily helped in the negotiation of  future contracts and in developing collaborative solutions.
Takeaway
It's easy to point the finger when an enterprise's contract management appears not to be up to par, but the problem is fairly common. This look at Sound Transit is only one of many example of how organizations can leave money on the table if they don't have adequate contract management automation.
It's a lesson that many enterprises would be well-served to learn.