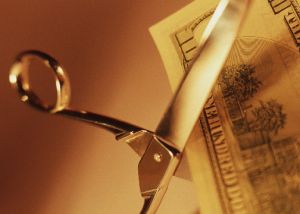 SaaS Contract Management: Lower Cost, Increased Competitiveness
Many small businesses understand the value of automated contract management but aren't in a position to purchase contract management software with a capital-expenditure model. The hardware, software, and labor costs involved with implementing contract management software in-house are not practical for many small businesses.
Fortunately for small businesses in this situation, the emergence of software-as-a-service as a feasible option is enabling them to avoid the upfront and ongoing capital costs of software licensing, servers, storage, and network equipment, all of which typically have short life cycles of less than five years.
For many small businesses, SaaS is the only option because they don't have the cash for the upfront capital costs and can't qualify for loans. But even if an in-house system is realistic, there are other compelling reasons to select the SaaS delivery model.
Freeing Up of Resources to Focus on Core Competencies
Small businesses are built on core competencies that differentiate them in the marketplace and generate profit. Any allocations of financial or human resources that aren't focused on developing the products and services that drive a small business's sales and profitability will detract from the enterprise's success.
Much better to spend capital and devote personnel for operations that are competitive advantages rather than for the administration of a business function that can be handled more efficiently by a SaaS provider. With SaaS, small businesses can focus on out-competing other businesses in their marketplace, rather than devoting valuable resources to managing automated contract management operations, maintenance and upgrades.
In "SaaS Reduces Complexity, Cost, and IT Resource Challenges," Edward Lucente, the lead product marketing manager for AT&T, cites some revealing findings: "A survey commissioned by Microsoft showed that of the small businesses that use the cloud, 41 percent said they were able to employ more staff in roles that directly benefit sales or business growth, 39 percent invest in more product development or innovation, and 37 percent experienced improved agility and competitiveness." In addition, "52% said that using the cloud enabled them to add new solutions and services that benefit their business more quickly and securely."
"Today, SaaS services are allowing small businesses to increase productivity and competitiveness, reduce IT costs, and develop solutions that link small businesses to global customers," Lucente concludes.
Integration with Other Software Systems
Contract management is closely related to other critical business functions, such as customer relationship management, sales force automation, and enterprise resource management. SaaS contract management providers are expert at integrating these systems with contract management without burdening IT and in a way that makes anywhere/anytime collaboration between the various functions seamless and easy with intuitive, user-friendly interfaces.
This ready integration has many benefits. Labor cost is reduced, not only among IT but also for management, legal, sales, marketing, and administrative support. Meanwhile, business intelligence is strengthened because greater integration leads to more-comprehensive, timely, and useful data reporting and analysis.
Scalability
Because an enterprise pays for SaaS contract management on a per-usage basis, SaaS avoids the risk of sales volume unpredictability. If business is slow, contract management costs go down accordingly; if business is better than expected, SaaS provides immediate capacity to handle the increased volume. For small, growing businesses with tight, fragile budgets, this solution compares favorably to the capital expense model, which can leave an enterprise paying for capacity it doesn't need, and which is also unable to quickly respond to the demands of sudden, unexpected growth.
Takeaway
SaaS not only allows small businesses to take advantage of automated contract management software without the capital expense of on-premises software, it results in significant competitive benefits.