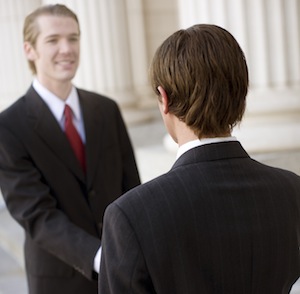 Management Skills and Successful Contract Management: Part 2
Maximum-efficiency contract management requires automation, but automation alone isn't sufficient. Even with the best contract management software, the people tasked with managing contracts need to possess certain aptitudes to enable the enterprise to realize the full benefits of automation.
The benefits of automation are many, including smarter planning, data-informed negotiations, faster approvals, increased collaboration, improved customer service, and reduction of human error. But without human intelligence and talent, these advantages won't be gained.
An illuminating article on the website of the International Association for Contract and Commercial Management (IACCM), The Competencies a Contract Manager Needs: A Process Perspective, discusses the necessary capabilities that contract managers should possess, categorized by contract life cycle stage.
Part 1 of this article examined the first three stages: Initiate, Bid, and Development. Now we look at the final two stages: Negotiate and Manage.
Negotiate
During this stage, contract managers need to be adept at value chain analysis, evaluation of contract risk and opportunity, and negotiation tactics and strategies. They should understand how contract terms relate to their enterprise's value proposition and competitive advantages, and then they need the persuasive skills necessary to negotiate for the most-favorable terms.
Contract management software is invaluable during this stage, providing the business intelligence for the necessary analysis and strategic development. Historical contract performance data can also arm a skilled negotiator with the information needed to improve contract terms.
But, ultimately, this stage depends on the manager's ability to work with people — internally and externally — to secure and develop the desired contractual relationships. Negotiation involves being able to build consensus and lead key decision makers to a recognition of mutual benefits.
And while enterprise contract management software provides critical support to help contract managers keep processes organized, a successful contract manager will also be very self-organized and will always keep the negotiation process moving forward.
Manage
Once contracts are signed, the contract manager's duty is to ensure that the contract terms are fulfilled. This task involves strong administrative capabilities, which should be one of a contract manager's core competencies.
Enterprise contract management software can provide tremendous support, but it should go without saying that people asked to manage contracts won't be successful if they're not good managers. (That said, it's impossible to maximize contracting efficiency without the benefits of the business intelligence made possible with contract management automation.)
A contract manager's responsibility at this stage also involves being the primary "face" of the enterprise as it deals with its contract partners, making sure that the contract is being fulfilled on both ends and that everyone is satisfied. People skills are once again vital.
As the article on the IACCM puts it: "Companies must recognize that it is not enough to have the necessary functional knowledge (financial and legal, process and project management, etc.) to perform well. The contracting process is a complex network of interrelationships, both within the company and with customers and suppliers."
A major part of contract management is having the set of personal skills necessary to build, develop, and manage those relationships.
Takeaway
There's no question that automated contract management can dramatically improve an enterprise's contract performance in a way that significantly impacts profitability. But contract management still requires human management by people who possess certain critical business and personal skills.