Getting to Know a Logician – Graham Covert
"Getting to Know a Logician" is a series is about the people who make up Contract Logix – aka Logicians. What is and why are we Logicians? Logix is in our name and our DNA. Logic is the science of reasoning and relationships between ideas. A logician is an expert in or student of logic. They are active in the fields of math and science. Here at Contract Logix we believe data is your most valuable contract management asset and logic is key to transforming it into actionable business intelligence. That's why we are Logicians!
By Dave Parks
In our latest installment of "Getting to Know a Logician, I sat down (virtually, of course) with Graham Covert to talk about his role at Contract Logix, his background, and what he enjoys both in and out of the office. Graham is a member of our Customer Success team and has been with Contract Logix for a little over a year. He was hired as a Customer Success Associate (CSA) and was quickly promoted to Customer Success Manager (CSM). Here is a recap of our conversation.
So, Graham, can you tell me a little bit about your background?
Well, I grew up in Nashua, NH, not all that far from our office in Lowell, MA. After high school, I attended Quinnipiac University which is just outside of New Haven, CT where I studied Marketing with a minor in Business Management.  Upon graduation, I spent some time in Manchester, NH and recently moved back to Nashua which is great because I am closer to work and to family.
What did you do before joining Contract Logix?
When I first graduated from Quinnipiac, I applied to a position at The Hertz Corporation and enrolled in their management training program. Hertz was a fast-paced and hectic environment where I gained a lot of face-to-face experience working with customers. In fact, I would say one of the biggest things I learned in that role was the importance of having strong communication skills and how to communicate effectively with customers and co-workers.
After Hertz, I joined a small software company that provided secure document delivery solutions. I was an Account Manager there for about 2 years providing customer service and supporting renewal and other product needs to over 80 clients. This was my first real experience in B2B high-tech and I really enjoyed that aspect of it.
What has your experience been like at Contract Logix?
Throughout my career, I have always looked for opportunities where I get to work directly with customers and that is exactly what I get to do as a part of the Customer Success team at Contract Logix. However, one thing that I really like here that is different from some of my past roles is that I am much more involved with helping my clients get up and running, using, and getting value from the software and there is a lot of satisfaction in being part of that experience. I get to form a relationship and rapport with my customers that starts from day one and continues throughout the life of our relationship at Contract Logix. It is actually pretty cool.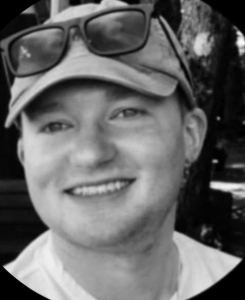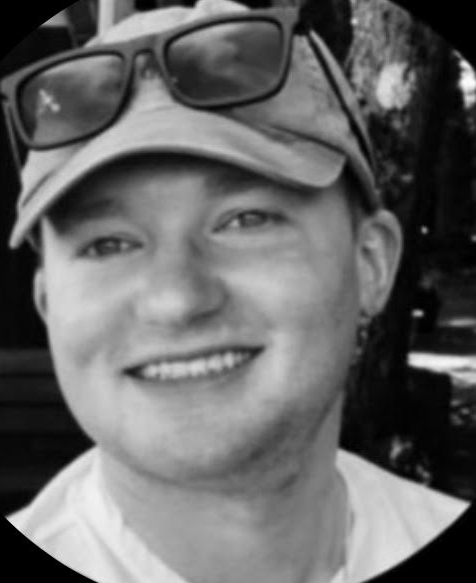 Can you talk about what a typical day in your life at Contract Logix looks like?
Sure, although every day is a little different. Usually, I have at least 2-3 customer meetings that are focused on any number of activities like answering questions about how to use the product, onboarding new clients, and ultimately making sure everyone is getting the most value possible from the product. The one constant in my workday is that I always end it making sure I am ready for the next workday. This includes familiarizing myself with tomorrow's calendar, what meetings I have, and what I need to do to prepare myself for success.
That's a great strategy. What types of challenges do you typically face?
What is interesting is that every one of my clients and their use case for our product is a little different. That presents some challenges, but in a good way, because it keeps things interesting. I have found that there is a lot of creative and strategic thinking you have to do in this role about the best ways to leverage certain features such as setting up workflows or contract requests, for example. Luckily, given the no-code configurability of our product and the ease-of-use, it can be easily tailored to the customer's specific needs which makes everyone's life easier.
As someone who's using the product every day, what's your favorite feature?
That is a good question but a hard one to answer when it comes to our contract management software. Workflow always comes to mind just because there are so many things you can do with it. I learn something every day when I am building workflows because it's such a powerful feature. I also really like the Conditional Fields capability because it really optimizes the user experience. You only see what is relevant to the particular contract, user, or situation.
How would you describe the culture at Contract Logix?
Everyone, regardless of their role, is willing to help each other out and aid when needed. It is a customer-first culture in my mind. Whenever I need a hand or have a question, someone is always willing to help. There is also a lot of trust in the individuals and the team. We are certainly held accountable, but we are also given the tools and support we need to be successful. So, our willingness to help each other, accountability, and trust are three great examples of how I would describe our culture.
Alright, enough about work. What do you like to do outside of the office?
Motorcycles! I love riding and working on bikes. I have actually had my motorcycle license since I was 16. My Dad has been a biker his whole life and introduced it to my brother and I at a young age. My brother rides a Harley Davidson, and I had a Suzuki 750 which is more of a race bike. I sold it recently and I am back in the market for something new. This probably sounds cliché, but it is true. I love the fun, the freedom of the open road, the wind in your hair, and the awesome sound of it all.
I also enjoy playing basketball. That was my big winter sport growing up. Prior to COVID, I was still playing a lot with my buddies down at the local courts. Hopefully, once things get back to normal, we will be able to pick that back up again.
Another thing I really enjoy is music. Growing up I played the drums. I love the Rolling Stones, Beatles, Crosby Stills & Nash, pretty much all the Classic Rock stuff.
Thanks Graham! I appreciate you sharing all of that with us. It's been fun getting to know more about what you do both in and out of the office.