Contract Logix Announces 2021 Digital Contract Transformation Award Winners
On December 14, 2021, Contract Logix announced the winners of its 2021 Digital Contract Transformation (DCX) awards. These awards recognize organizations and individuals digitally transforming contract lifecycle management (CLM) into an intelligent, secure, and data-driven function. 
Key Takeaways
Contract Logix's Digital Contract Transformation Awards recognize those who've used CLM software to innovate and automate their business processes.
The winner of the 2021 Organizational DCX Award is TAWANI Enterprises of Chicago, Illinois.
The winner of the 2021 Individual DCX Award is Jacki Barnett of Medallion Midstream in Irving, Texas.
About the Digital Contract Transformation Awards
Contract Logix initiated its Digital Contract Transformation (DCX) Awards program in September 2021. The awards are open to all Contract Logix Express and Premium customers and are designed to recognize those who have innovated using contract lifecycle management, delivered excellent results to their own internal and external customers, and made a significant positive impact on their business processes.
Contract Logix selected the 2021 DCX Award winners based on the most compelling examples of how they digitally transformed their CLM process and strategies. The Awards committee evaluated several criteria affecting the digital transformation, including: 
Workflow automation

More efficient business processes

User adoption

Visibility

Collaboration

Security

Risk mitigation

Compliance 
Contract Logix presented two DCX Awards, one for organizational excellence and the other for individual contribution. The winning organization and individual were recognized for driving excellence and commitment to CLM and for demonstrating how DCX can have a significant positive impact on business processes. 
Contract Logix is proud to honor our 2021 Digital Contract Transformation Award winners. We are honored to work with so many individuals and organizations that have made contract management a best-in-class function, and it was enlightening to review the fantastic submissions we received. By taking a leadership role in the contract management space, our award winners have shown how a commitment to CLM excellence can help an organization mitigate risk, increase compliance, and finalize business faster. Our customers are our greatest asset, and we celebrate this well-earned achievement.
(The following video describes how Contract Logix propels digital transformation by centralizing an organization's contracts.)
TAWANI Enterprises Wins in Organizational Category 
The DCX Award in the Organizational Category was awarded to TAWANI Enterprises. Based in Chicago, Illinois, TAWANI is a thriving private equity firm with a portfolio of both startups and mature innovative companies in a variety of industries. 
About TAWANI Enterprises

TAWANI Enterprises was founded in 1994 by Jennifer Pritzker, a noted investor and philanthropist, and named for her three children – Tal, William, and Andrew. The company is dedicated to connecting people to the history in their midst, creating opportunities for growth and knowledge, and forging stronger, healthier communities. 
TAWANI's internally owned companies include:
TAWANI Property Management

TAWANI Property Development

TAWANI Foundation

Pritzker Military Foundation

Pritzker Military Museum & Library

Master Wings Publishing

Aurum Trading
What TAWANI Did
To win the DCX Award, TAWANI demonstrated dramatic improvements in streamlining and automating its contracting processes. The company's new CLM processes resulted in significant gains in compliance, visibility, and efficiency. 
Before digitally transforming its CLM, TAWANI's various entities generated a large volume of contract requests through a variety of manual processes that were difficult for the legal team to organize and manage. This created numerous inefficiencies in tracking the stage and status of contracts in progress, which delayed deadlines, created unnecessary risk, and frequently resulted in communications breakdowns across departments. 
TAWANI digitally transformed its contract management in a variety of ways, including centralizing the contract request/intake process and automating workflows for alerts, approvals, and reviews. These changes have enabled the company to:
Better prioritize tasks

Manage expectations

Serve internal clients faster and more accurately
Jacki Barnett of Medallion Midstream Wins in Individual Category
The DCX Award in the Individual Category was awarded to Jacki Barnett, senior contract specialist at Medallion Midstream. She won the Award for her actions in:
Raising the profile of CLM within her company

Leading a successful internal user adoption campaign

Making significant improvements in the areas of contract collaboration, analytics, time to execution, and obligation management
About Medallion Midstream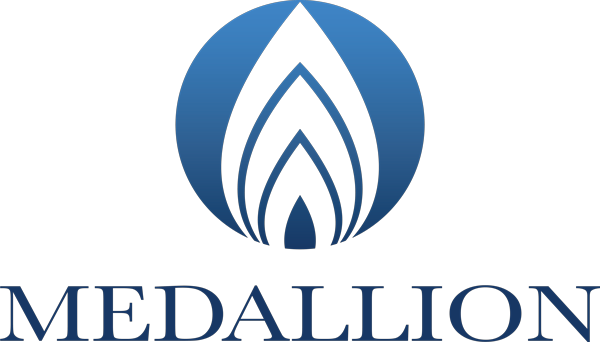 Based in Irving, Texas, Medallion Midstream is a provider of midstream services for oil and gas providers in the Permian Basin of western Texas and eastern New Mexico. The company operates more than 1,200 miles of crude oil pipelines and 75 miles of natural gas pipelines, as well as crude oil storage facilities. Its intra-basin header system connects crude oil supply from multiple top-tier producers to multiple long-haul takeaway pipelines and local refineries. 
What Jacki Barnett Did
Medallion Midstream operates with a distributed workforce of field, business development, legal, and finance teams across 25 different corporate entities. To more efficiently manage its operations, Medallion needed to centralize and digitize all of its contracts and contracting processes. 
This task was assigned to Jacki Barnett, Medallion's senior contract specialist. She successfully spearheaded the company's digital contract transformation by rolling out a new CLM process and platform that enables the company to:
Execute contracts 90% faster

Instantly locate answers to contract-related questions with real-time insights

Transform the creation of compliance reports for financial teams from a days-long process to a simple request
As a result, Medallion's contract process, formerly spread out between many different locations and departments, is now centralized and significantly more efficient. This looks to have immediate and long-term benefits to the company, which is why Jacki Barnett was honored with the DCX Individual Award. 
Let Contract Logix Help in Your Organization's Digital Contract Transformation
Contract Logix is a leading provider of data-driven contract management software. Legal, procurement, administrative, sales, and finance professionals use our CLM software to manage the entire contract lifecycle, from conception to execution. Companies of all sizes and in all industries partner with Contract Logix to streamline and automate their contracting processes while minimizing errors, reducing risk, and increasing profitability. 
Contact Contract Logix today to learn more about the Digital Contract Transformation Award and how your organization can benefit from digital contract transformation. 
Read More