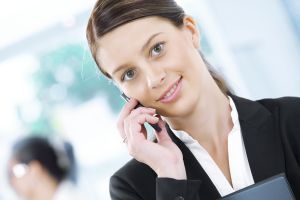 Contract Workers Require Strong Contract Management
The U.S. economy appears to be recovering, but many employers are still choosing to remain lean—using contract workers rather than hiring full-time employees. Contract workers provide the flexibility to lower labor costs in times of economic or industry downturns, as well as to meet operational needs. Using contract workers also allows employers to avoid employment taxes and the cost of employee benefits.
But the freelancer strategy does require diligent management, as a Forbes.com article, How to Manage a Contract Worker, points out: "The Freelancers Union estimates that there are 42 million contractors, freelancers, part-timers, temps and self-employed workers in the U.S. The employment shift represents a boon to freelancers, but it also introduces a new management challenge."
That challenge is contract management. Managing contracts well is not only essential in ensuring that contracts are being fulfilled with customers and suppliers, it's also important for managing people working under contract.
As with any aspect of contract management, automation can substantially increase oversight of freelance contracts. For an enterprise that works with numerous freelancers, contract management software can help to manage the complexity of coordinating the extreme diversity of contract terms and schedules.
Consistency
Contract management software with authoring features allows for the development of standard contract templates and contract-clause libraries, so that there is enterprise-wide consistency. Cost ranges can be set so that contracts that fall outside the predetermined range will be flagged for higher-level review and approval.
Contract management software's ability to flag non-compliant contract language can be critical in ensuring that no one in the enterprise works with a freelancer in a way that violates the IRS's definition of a contact worker. Requiring contract workers to work on site or attend training — or paying for their expenses or benefits — can result in the freelancer being considered an employee subject to taxation by the IRS.
Consistency in contract language also helps in the creation of contracts that hold contract workers to deadlines and set budgets. Without pre-approved language, there's a tendency to create "soft" contracts with freelancers.
Centralization
Contract management software centralizes all freelance contracts into a single database. Without automation, finding a particular freelance contract — and being sure it's the most-current version — isn't always easy. With contract management software, it's just a few keystrokes away.
Avoidance of Late Fees
Contract workers have to be managed, but of course they also have to be paid, and this process also takes management.  For enterprises that are using multiple freelancers, it can be easy to lose track of payment deadlines, particularly since payment terms and penalties vary from freelancer to freelancer. Contract management software provides reminders whenever payment is due to avoid a late fee.
This is also an area where pre-approved language can benefit, by leading to the creation of contracts that allow reasonable payment terms.
Cost Control
Enterprise contract management software provides alerts to opportunities allowed by contract to collect discounts for late deliverables.
More importantly in the long run, contract management software can provide the ability to analyze historical contract costs to determine the true costs of contract workers vs. full-time employees, as well as to identify areas where costs can be reduced by altering contract strategy. Because freelance contracts are centralized within the software, the data is easily aggregated and analyzed.
Takeaway
Using contract workers can be an effective cost-saving means of getting work done, but it involves careful contract management — supported by automation — to maximize the benefit and to measure the strategy's efficacy.