Why Contract Management is Key to SOX Compliance
By David Parks
Vice President of Marketing | Contract Logix
Excerpt from CCBJ – Why Contract Management is Key to SOX Compliance Article:
Although it's only 180 words long, Section 404 is still one of the more complicated parts of SOX compliance requirements. This section established internal controls around financial reporting, meaning that the internal controls used to generate financial reports also must be certified and reported. In addition, Section 802 requires that all business records related to audits must be saved for "a period of five years from the end of the fiscal period in which the audit or review was concluded." The consequences for noncompliance are fines, imprisonment, or both.

But where does contract management fit in? Contracts are an integral component of an organization's ability to comply with SOX. Afterall, contracts define financial relationships with vendors, customers, partners, and more. Poor contract management practices and processes can expose a business to risk of noncompliance. And while most employees understand the benefits and importance of compliance, noncompliance often happens not because of malicious intent, but because people are ignorant of regulatory requirements or are using inefficient and manual processes and tools to manage contracts that are error-prone, difficult to control, and expose a business to unnecessary risk.

That's why it's critical that any organization requiring SOX compliance digitally transform the way they manage legal agreements using data-driven contract lifecycle management (CLM) software. Not only does this modernize contracting efforts, it enables organizations to harness the data in contracts to deliver actionable business insights that can be used to ensure — and prove — SOX compliance. There are many examples of how SOX compliance is made easier using CLM software, but let's look at three of the bigger ones: better audit controls, greater business process management and visibility, and real-time reporting.

Better Audit Controls

A foundational way CLM software can help with SOX compliance is that it centralizes and secures all contracts and related documents in a single, cloud-based digital repository. By storing all contracts and related documents digitally, CLM software provides organizations with easily auditable documentation.

Built-in history and audit trail functionality help produce more accurate company records and track all modifications to contract data. CLM software automatically tracks all changes to a contract over time, including edits, signatures, versions, and addendums and amendments. All of this information is easily and accurately searchable making it much easier to demonstrate compliance. The business will have a complete history of everything that happened, when it happened, and who was involved.

Greater Business Process Management And Visibility

Ensuring business rules are followed in accordance with SOX regulations is very difficult to do and prove using manual contract management techniques such as shared drives, email, and spreadsheets. A good example of this could involve the need to have a contract over a certain value be reviewed, approved, and signed by a certain management or executive level in the organization.

CLM software supports automated workflow functionality throughout the contract management process. This ensures compliance with internal business and external regulatory requirements every time. It takes the guesswork out of needing to know who to send a contract to at each stage of the process and it also greatly removes friction and bottlenecks which helps finalize agreements faster and free up legal resources. When it comes time to execute the contract, e-signatures provide a date and time stamp. CLM software also gives the business complete visibility into where contracts are in the process with stage and status tracking. And for post-award obligation management, automated alerts ensure key dates, milestones, and other contractual commitments are never missed.
Read the full article at: ccbjournal.com or learn more about Contract Logix
About David Parks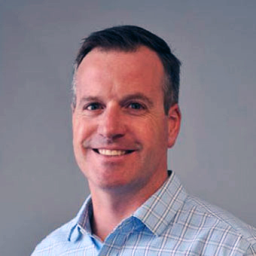 Dave Parks is a Vice President of Marketing at Contract Logix where he manages the company's overall marketing strategy and initiatives including product marketing, demand gen, digital, content, and public relations. With over two decades of strong product and content experience having served in senior marketing roles with Progress, Ciena, Lucent, and Cascade Communications and as an industry analyst with the Yankee Group. Dave is a passionate marketer who loves creating content that answers people's questions and delivers his audience value.