7 Questions to Ask About Your Contract Management
By David Parks
Vice President of Marketing | Contract Logix
Published October 25, 2021.
In my earlier blogs, I've talked about effective contract risk mitigation strategies, the top contract lifecycle management (CLM) KPIs to track, and CLM best practices that leading organizations are leveraging. There is clear evidence that managing contracts efficiently and effectively is critical to business success, but many legal departments will capture only 30% of the potential benefit of their contract lifecycle management (CLM) investments by 2025.
Excerpt from B2C's Questions About Contract Management Article:
"Is your contract management process document-centric or data-centric? Many organizations think that digitizing contracts is the end of modernizing CLM. While storing contracts electronically and organizing them by folder in a document-centric process is more efficient and secure than a paper-based process, it still limits what you can do with contract data. A data-centric approach, where contracts are structured around key data elements instead of conforming to the structure of folders, enables you to search, report on, and analyze all your contract data by any relationship such as contract types, organizations, contacts, language, dates, terms, and more."

Read the full article at: business2community.com or learn more about Contract Logix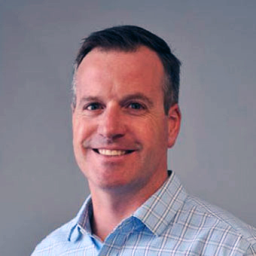 About David Parks
Dave Parks is a Vice President of Marketing at Contract Logix where he manages the company's overall marketing strategy and initiatives including product marketing, demand gen, digital, content, and public relations. With over two decades of strong product and content experience having served in senior marketing roles with Progress, Ciena, Lucent, and Cascade Communications and as an industry analyst with the Yankee Group. Dave is a passionate marketer who loves creating content that answers people's questions and delivers his audience value.
Need additional content or have questions?