Legal and Financial Risks in Your Contracts
By David Parks
Vice President of Marketing | Contract Logix
Published December 3rd, 2021.
Contracts play a critical role in helping companies manage their relationships with all parties in the supply chain, but poor contract management processes can impact a company's bottom line. The risks due to ineffective contract life-cycle management (CLM) include overlooked penalties, missed obligations, lost revenue, lost savings, misplaced contracts, unauthorized access to sensitive information, unwanted renewals and potential brand damage.
Excerpt from Today's General Counsel – Legal and Financial Risks in Your Contracts Article:
"Centralizing all contracts and related documents is the backbone of the contract management process, supporting and enabling all the other key benefits. Centralizing contract data in a secure, dynamic, digital contract repository enables legal teams to search the organization's contracts for information such as documents, contacts and dates, and to run reports and analytics on any of that data. 

CLM software also gives legal teams visibility into the status of every contract. By harnessing contract data, they can see what contracts are being drafted versus negotiated versus executed, and what contracts are active versus pending versus terminated, and then deliver real-time reports on that information."

Read the full article at: todaysgeneralcounsel.com or learn more about Contract Logix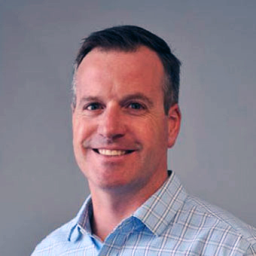 About David Parks
Dave Parks is a Vice President of Marketing at Contract Logix where he manages the company's overall marketing strategy and initiatives including product marketing, demand gen, digital, content, and public relations. With over two decades of strong product and content experience having served in senior marketing roles with Progress, Ciena, Lucent, and Cascade Communications and as an industry analyst with the Yankee Group. Dave is a passionate marketer who loves creating content that answers people's questions and delivers his audience value.
Need additional content or have questions?