Why contract management holds the key to IPO-readiness
By David Parks
Vice President of Marketing | Contract Logix
Excerpt from Legal Dive – Why contract management holds the key to IPO-readiness:
Contracts are the backbone of every organization, and the contract lifecycle is one way to track the overall health and wellbeing of a company. A missed clause or a mistakenly routed approval can quickly expose a business to several risks, including noncompliance with SOX.

Financial risks are contract risks associated with the loss of money, while legal risks can be regulatory, compliance or dispute risks. Security risks are often the highest profile risks with the most severe consequences, and brand risk is essentially the risk associated with negative public and customer opinion or poor employee morale, and is often part of the aftermath of financial, legal and security issues.

All these risks will be scrutinized when preparing for an IPO, but organizations can use contract lifecycle management (CLM) software to show investors and regulators that their house is in order with improved audit controls, clear business process management, visibility, and compliance as well as real-time reporting and analytics.

One of CLM software's primary benefits is that it centralizes and secures all contracts and related documents in a single, cloud-based digital repository. By storing all contracts and related documents digitally, CLM software provides organizations with easily auditable documentation that can help ensure SOX compliance. This information is easily and accurately searchable, giving organizations a complete history of their contracts as well as when they happened, who was involved, and all edits, changes, versioning and other historical data like amendments and addendums.
Read the full article at: legaldive.com or learn more about Contract Logix
About David Parks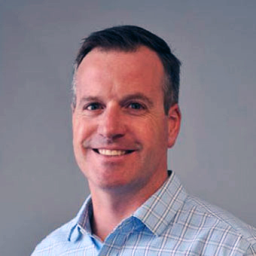 Dave Parks is a Vice President of Marketing at Contract Logix where he manages the company's overall marketing strategy and initiatives including product marketing, demand gen, digital, content, and public relations. With over two decades of strong product and content experience having served in senior marketing roles with Progress, Ciena, Lucent, and Cascade Communications and as an industry analyst with the Yankee Group. Dave is a passionate marketer who loves creating content that answers people's questions and delivers his audience value.