4 Criteria for Establishing Contract Performance Measures
Discerning the success of your business agreements may seem like an esoteric pursuit, yet it's entirely possible to establish contract performance measures that provide valuable insights into your contract lifecycle management (CLM) and support your business strategy. You need to identify and mitigate risks and measure contract performance during the pre-execution, execution and post-execution phases to optimize your business processes during each stage of a contract's lifecycle. Mitigating hazards in every element, from supply chains to distribution agreements, may mean eliminating the worst performers during annual reviews or agreeing to a higher contract value to ensure you get the quality you expect. 
To remain competitive in today's dynamic business environment, the quality of the agreements you enter into and the measurement of performance will play a vital role. Operations that cross borders have an endless pool of suppliers to choose from, and you'll need contract performance measures in place to improve the efficiency of your CLM processes. 
Benefits of Implementing Contract Performance Measures
Each contract your company signs ultimately aims to improve your operational performance and strengthen your competitive edge. Managing your contracts effectively leads to outcomes that support your core business, while also benefiting your business partners. For most organizations, contracts are a way to:
Support the underlying business cases while leveraging budget protections, identifying limitations, planning for contingencies in certain agreements. 

Avoid major risks in areas that aren't part of the core business model by handing off these less critical tasks to specialist vendors and suppliers. 

Establish continuity clauses that ensure limited disruption to your business operations while improving your competitive posture.

Maintain clear lines of communication between parties and guarantee mutually beneficial relationships. 
The right contract management software, especially when it is data-driven, can assist you with generating all the measurements you need, as well as collecting the required data during the execution phase of your CLM. You can set up different contract performance measures in the form of key performance indicators (KPIs) and establish metrics to help you track and evaluate every contract in your business process. Here are four things to keep in mind when setting your contract performance measures when you want to track and optimize your business agreements.
1. Define Your Desired Outcomes as Main Contract Performance Measures
Many contracts include service level agreements (SLAs) where uptimes and availability should be key criteria when evaluating performance. Incident response, cost of repairs, and regularity of services should all be part of the metrics you track when evaluating suppliers. Other agreements may be more difficult to evaluate, and you'll need to depend on all parties to adhere to the spirit of the contract. 
Additional performance metrics may include different measurements like time to signature, minimum risk acceptance, and quantifiable benefits in the form of cost or time savings. You may also specify certain contract management practices and enforce or dictate the use of reliable third-party vendors while implementing compliance obligations that support your business case. Each of these elements, when included in the final agreement, will also provide you with tangible information that you can use to evaluate vendors and suppliers in the future.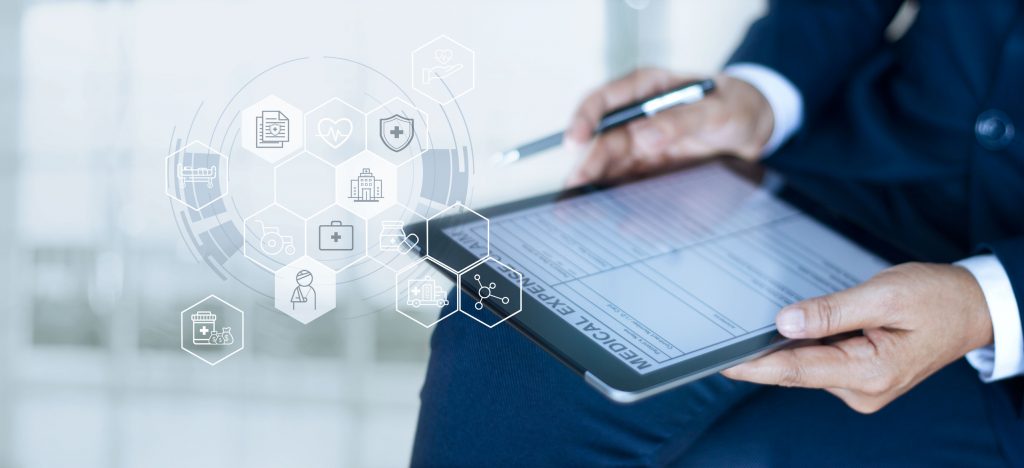 2. Be Specific About Cost Measurements and the Economic Benefits
If the aim is to improve the delivery of products or services, everything from your daily communications to your monthly reports needs to be specified in the agreement. You should also establish key dates that apply, and indicate how to trigger any early warnings when events will influence your operations. 
It could also mean establishing long-term order cycle times in advance or enforcing strenuous compliance requirements like KYC or AML provisions. You need to set KPIs that you can track during every stage of the contract's pre- and post-execution phase according to the risk and exposure you'll be taking on during the lifetime of the agreement. 
This may include:
Annualized contract value (ACV)

– Before you renew a contract, ensure the ACV matches your expectations and the rate doesn't exceed the latest competitive price points.

Terminated contract remaining value (TRV)

– In service agreements, the TRV ensures you prevent lost revenues when accumulating costs related to unbilled amounts, outstanding invoices, credit slips, or any contract termination rates. 

Order value variance (OVV)

– The OVV cost is the difference between your contract value and the actual cost of the agreement. This may include change orders or scope creeps, service or execution errors, or hidden costs that you should have been informed of before concluding the agreement.
Tracking these three key metrics for each agreement will give you insights into your service provider and vendor performance (and maybe their ethics). You may still need to evaluate the contract management staff that controls your vendors and suppliers to holistically establish the efficacy of your contract lifecycle management (CLM) processes. 
3. Setting Key Dates and Establishing Program Performance Measurements
Key dates and notification procedures are vital to a successful business relationship. These establish when key commitments will be fulfilled and the protocols required for delays or changes to the schedule. Contracts need to run in a timely fashion, as there is often another business process or unit dependent on the successful execution and fulfillment of a particular agreement.
A failure to achieve a key date may incur financial penalties or reduce the ACV, and you'll need to apply corrective actions to make up the difference. As each contract and transaction carries inherent risks, these dates should reflect your exposure and ensure you mitigate the costs with the supplier or vendor. 
Measuring the successful execution of a contract may require including provisions like:
Maximum time allowed for responding to a query

The level of detail required during the first and second response

Time limits for filing early warnings and submitting change requests

Limiting the number of variation orders or scope creeps (which may require a new round of negotiations)
4. Measuring Contract Performance by Category
When setting your performance indicators, your measurements should be specific, quantifiable, and categorized according to weightings. Your contracting strategies may differ between certain types of agreements, but you can make an informed decision by measuring the following categories:
Efficiency

– Cycle times, geographic trends, and contract value assessments will give you a clear indication of a vendor or supplier's execution efficiency. 

Efficacy

– The number of contracts in progress as part of a larger program, combined with vendor lists, contract values, and any variances incurred, will give you an accurate contractor efficacy score. 

Risk

– Standard clauses, renewal dates, and other obligations as well as the number of disputes contained in each contract give you a clear view of the risk involved in your ongoing agreements and contracts. 

Implementing Contract Logix CLM Software for Contract Performance Measures
Contract management software can enable your teams to establish all the key contract performance measures and indicators required to evaluate your legal agreements effectively. With a central repository of agreements, standard clause library, collaboration tools, and electronic signatures, you can ensure everyone stays on the same page during your contract pre- and post-execution stages. 
Contract Logix CLM provides you with all the tools you need to effectively execute your contracts and support any business strategy by speeding up the draft, negotiation, and approval stages of your agreements. Once your contract is in progress and executed, you can automatically keep track of key dates and obligations, configure workflows to easily follow your business rules, and handle all communications in a central, always-available and data-driven CLM platform. 
To see how ContractLogix can help you keep track of your contract performance and measurements, request a demo today.