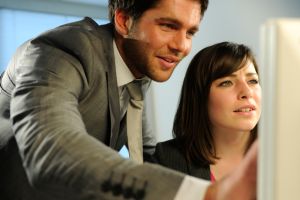 Contract Management Software Leads to Procurement Cost Savings
Enterprises are increasingly recognizing the immense potential of technology to lower the costs of procurement processes, particularly contract management.
A survey by SAP and the Procurement Leaders Network — conducted during the height of the global recession-found that almost 40 percent of responding enterprises increased their focus on technology in order to achieve procurement cost savings during the tough economic times.
The Central Role of Contract Management Software
In addition, the survey provides evidence that enterprises are coming to realize that contract management software can have the most impact of the various technologies on procurement performance. Only about 15 percent of respondents said they were most-focused in 2007 on contract management software among procurement technology tools. But by the time of the survey in 2009, about 30 percent were most-focused on contract management software, and more than 51 percent said contract management software would be the technology on which they focused most by 2011 — a higher percentage than for any other technology.
Likewise, while only about 15 percent said in 2007 that contract management software provided the most value among procurement technologies, that number rose to almost 40 percent in 2009. And 45 percent of respondents — the highest percentage for any technology — expected contract management software to be the most valuable technology by 2011.
While the survey is almost four years old, it's still relevant because it highlights the growing awareness of the vital role of contract management software in controlling procurement costs — an awareness that is continuing to develop, as the survey predicted. Automated contract management is no longer a cutting-edge technology — it is fast becoming a necessary tool to stay competitive.
How Contract Management Software Lowers Costs
To understand why such importance is being attached to contract management software, consider the cost savings automation can provide throughout a contract lifecycle.
Authoring
By providing pre-approved contract clauses, enterprise contract management software ensures that all contract terms are in compliance with corporate and regulatory policies, thereby avoiding the potentially devastating costs of non-compliance in either area. With user-friendly interfaces and authoring tools, the software also enables faster contract authoring, saving on labor costs.
Negotiation
During negotiation, the software's contract data reporting and analysis capabilities arm negotiators with the information they need to push for less-costly terms and to know when terms are no longer financially acceptable. The software also aids in negotiation communication by keeping all contract information centralized, current, secure, and available anywhere, anytime. As negotiations proceed, everyone stays on the same page.
Monitoring
Once contracts are signed, contract management software provides automatic updates to milestone dates, red flags non-compliant contract performance, and alerts to cost-reduction opportunities, such as taking advantage of discounts and collecting penalty payments. This automatic contract monitoring helps ensure contracts perform as they should, as well as reduces labor costs.
Supplier Selection
Business intelligence generated by the software assists in all stages of a contract's life cycle. By evaluating past contract performance, organizations can better develop procurement strategies and manage procurement operations. Cost savings can be achieved by identifying poor performing contracts and simply not entering into those arrangements again. Conversely, high-performing contracts can be prioritized for renewal. Meanwhile, contract data analysis can point the way to cost-reduction opportunities within the operational aspects of the procurement program.
Takeaway
The rise in the use of automated contract management is due in large part to the clear cost savings it can provide. As more and more enterprises come to appreciate this value and move to automation, organizations that continue to rely on manual, paper-based contract management will be at an increasing disadvantage.